Do not miss out on our exclusive webinar
'We are all saying that we want a hybrid way of working. How that's playing out, and how it's being implemented is very different' Mitie Customer
Is your hybrid working strategy fully implemented and optimised? Is your workforce supportive of your approach, and feel their needs have been addressed? Is it clear who is owning your workplace strategy? Is everyone embracing a new way of working and performing at their best?
The chances are the answers to these questions will probably be no, or at best unclear.
Getting workplaces ready for a safe and productive return of employees, has turned out to be just a part of a complex jigsaw that makes up successful hybrid working. There are much bigger forces at play.
Jeffrey Saunders, CEO of Nordic Foresight uncovered a number of these when he spoke to Mitie customers about current challenges, and the changing dynamics that are shaping their plans.
Watch our webinar to discover some of the key questions that these FM leaders across the UK and Ireland are tasking their teams to address, to optimise the effectiveness of their hybrid working strategies.
Topics to be discussed include;
The biggest barriers to successful hybrid working and how to overcome them
How the cost-of-living crisis will impact your strategy and what to do about it
The most overlooked aspects of creating an inclusive workplace
How your peers are using employee purpose to drive workplace strategy
Register to watch the webinar
Jeffery Saunders
CEO Nordic Foresight
Jeffrey Saunders is CEO of Nordic Foresight. He formerly served as Director, Copenhagen Institute for Futures Studies and as an advisor at the Office of the Secretary of Defence, Stability Operations.

Jeffrey has conducted foresight exercises for Fortune 100 organizations and governments and has authored over 30 articles, reports, book chapters, etc., on the future of work and organizations. Jeffrey regularly presents at conferences globally.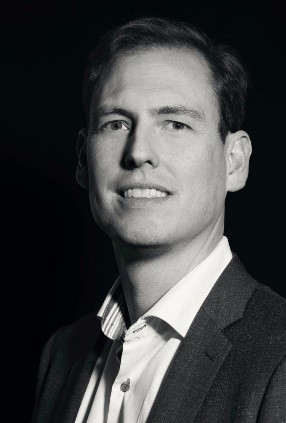 Simi Gandhi-Whitaker
Strategic Technology Director, Mitie
Simi joined Mitie in March 2021, with close to 20' years experience in the property sector. Responsible for the lifecycle of Mitie's Connected Workspace technology, Simi manages the day-to-day deliver of the award-winning team and their products whilst continuing to have a relentless focus on seeking new-to-market innovative solutions for Mitie's diverse range of blue-chip clients.