Is your business making a green recovery?
As businesses prepare to return to the workplace, employee & customer safety, alongside cost control will be primary concerns.
However, rising energy costs, certainty of supply and increasing consumption will quickly impact your post-COVID recovery.
When embedded into a corporate strategy a green recovery powered by Plan Zero from Mitie will deliver cost and carbon savings and ensure you have a more environmentally sustainable business set for future success.

How Plan Zero will power your green recovery:
Set a clear strategy
Maximise energy and cost savings
Prepare for the future
Utilising technology to enable a green recovery:
Automated Meter Reading (AMR)
Building Management System (BMS)
Renewable Energy Solution
Connected Workspace Sensors
Contact Mitie Energy to discuss your business and site needs and discuss how we can help you ensure you are making a green recovery, powered by Plan Zero
Plan Zero
With our Plan Zero initiative, we are on track to achieve net zero carbon emissions by 2025, Mitie is driving the agenda on carbon reduction in facilities and energy management.
The accelerated replacement of our vehicle fleet with the most advanced electric vehicle (EV) alternatives, demonstrates the company's resolve in tackling complex nationwide carbon reduction challenges. We have reduced our carbon footprint and save more and more costs as we introduce greater integration.
Our proven carbon reduction experience is now being leveraged by organisations looking to deliver their own goals. The Plan Zero framework covers everything you need to do to reduce your consumption of energy, reduce waste and minimise your carbon impact.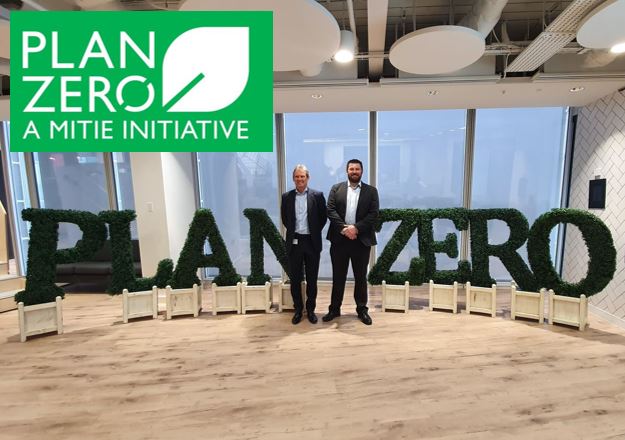 Getting Britain Back to Business
Creating safer working environments in light of COVID-19
After the disruption of COVID-19, organisations must coordinate an efficient, secure and fully supported process for the reopening of facilities.
Mitie have produced a 'Getting Britain Back to Business' guide which sets out the steps you need to take for your organisation to return to work safely, productively and efficiently. It aims to provide a measured, coordinated approach, to mitigate risk, to increase resilience and to improve efficiency.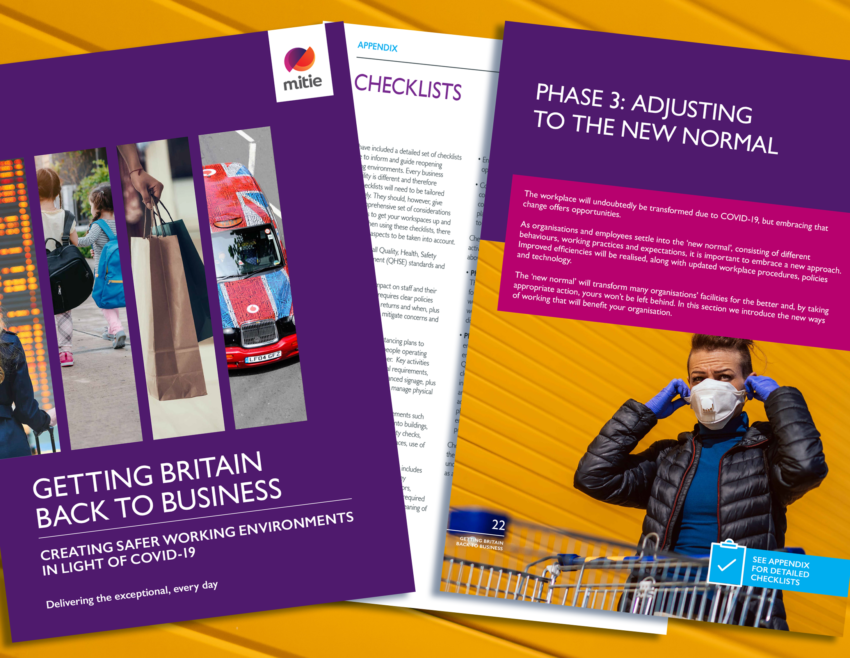 Mitie Connected Workspace
When buildings re-open and staff start to reoccupy workspaces, it is vital to understand the dynamics, in real time, to ensure social distancing guidelines are maintained, prioritising colleagues' physical and mental health.
Providing real time access to space availability and the ability to book desks and meeting rooms from apps and mobile devices will allow your staff to operate more safely in their workplaces.
Mitie's unique solution combines sensors, BMS feeds and IoT to provide a real time view of desk occupation, meeting room use, common areas and environmental factors, de-risking building reoccupation.
Mitie Connected Workspace is the only market leading, fully integrated solution that can provide such real time, dynamic and transparent insight.