How can facilities managers capitalise on digital transformation?
What forms of digital transformation will have the most visible impact on my organisation, and where should I focus my budget?
What sort of building and workplace data is actually valuable? And how can we best leverage it?
How can I cost effectively bridge the divide between new digital facilities management solutions and legacy building infrastructure?
These questions and more are addressed in our research-led report, DIGITAL TRANSFORMATION: IS FM READY?

The primary aim of our research was to build an accurate picture of digital transformation in the built environment, including which technologies will be prioritised in the coming years and which business areas will benefit from their adoption.
The secondary objective was to examine organisations' readiness for change, providing a much-needed analysis of the opportunities and threats to the creation of smart buildings and digitally connected workspaces.
Download a summary of the report here, and for your FREE copy of the complete report - complete the form opposite to access an instant download of the full version.


Download your FREE copy today
DIGITAL TRANSFORMATION:
IS FM READY?
Download our report to help cut through the noise in the market, benchmark yourself against your peers and make more informed decisions about your facilities management and corporate real estate strategy and the role digital transformation might play in it.
FM: UNWRAPPED
FM: UNWRAPPED
The new Podcast from Mitie
FM Unwrapped is a series of incisive 15-minute discussions in which we lift the lid on facilities management (FM) and address the key workplace, built asset and people challenges faced by organisations, both today and tomorrow.

In this episode, hosted by Justine Greene, guests Kath Fontana and Dan Hughes examine how the digital transformation of your facilities management, and the application of data analytics, can capture and reveal insights that unlock the full potential of your buildings and people.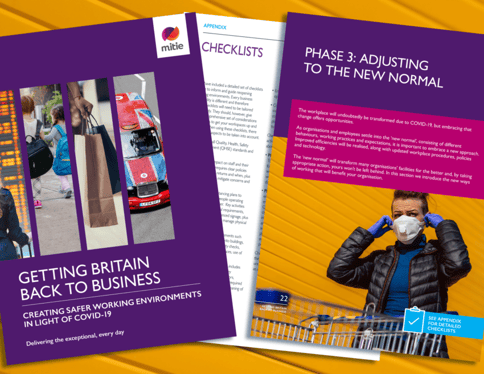 Getting Britain Back to Business
After the disruption of COVID-19, organisations must coordinate an efficient, secure and fully supported process for the reopening of facilities.
Mitie have produced a 'Getting Britain Back to Business' guide which sets out the steps you need to take for your organisation to return to work safely, productively and efficiently. It aims to provide a measured, coordinated approach, to mitigate risk, to increase resilience and to improve efficiency.

Find out more about Getting Britain Back to Business.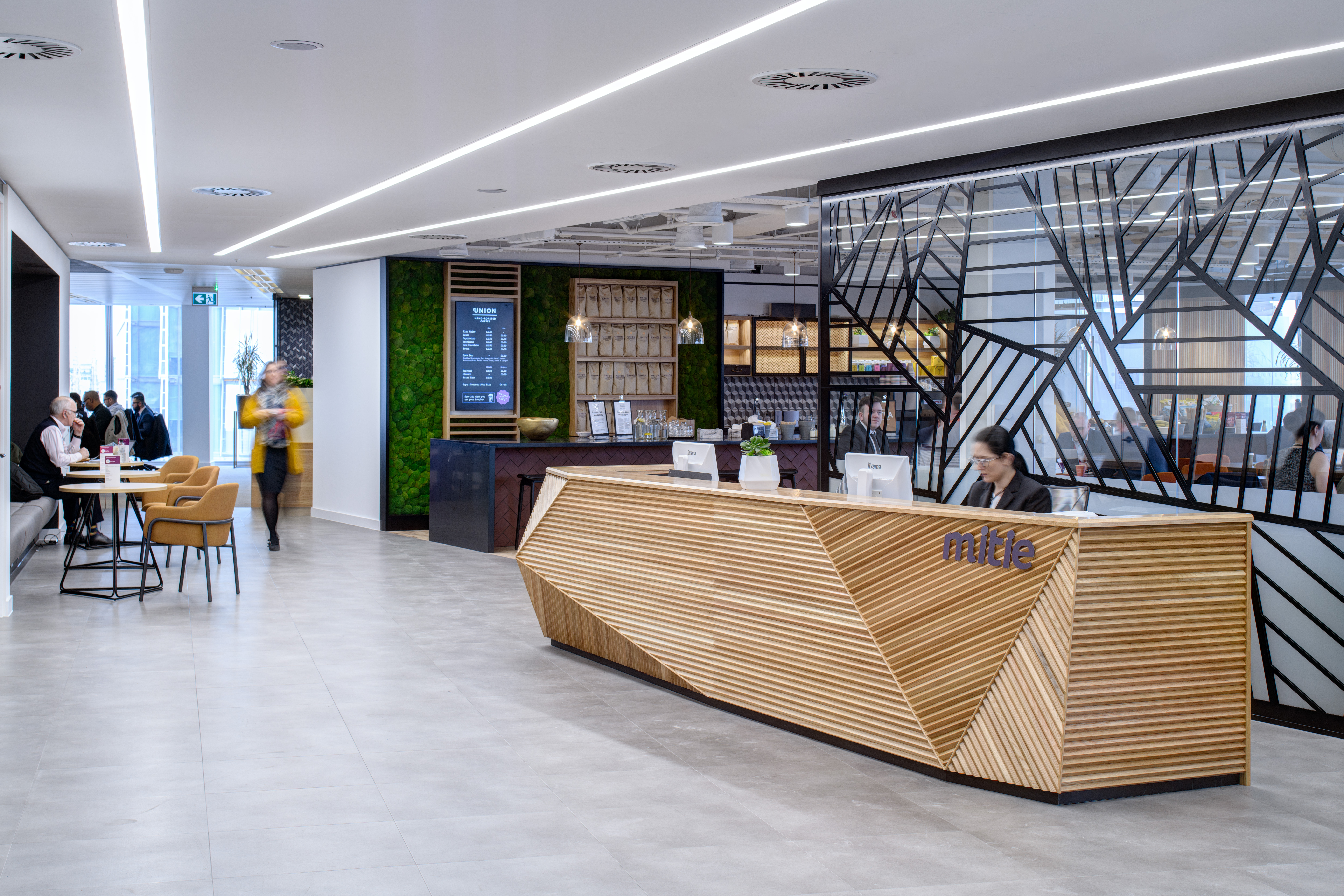 Connected Workspace
Connected Workspace is the pioneering application of Mitie's consultancy, systems integration expertise and technology.It transforms every aspect of Facilities Management to improve the performance of buildings and the well being and performance of the people within them.

Find out more about the digital transformation of Facilities Management.